Welcome to Martini in the Morning and the Greatest Songs Ever Written performed by fabulous artists, online around the clock and around the world … from Frank Sinatra to Michael Buble … from Ella Fitzgerald to Diana Krall … from Bobby Darin to Steve Tyrell … Dean Martin, Renee Olstead, Billie Holiday and so many more … it's Contemporary Cool … it's Classic Cool … For over 17 years, MartiniInTheMorning.com has been the online home of the coolest, swingin'est, most romantic songs on the radio …. and the people who love those songs.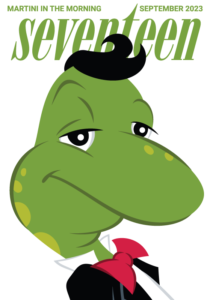 Celebrating 17 years of Fabulousness!
Help us bring this music to more countries around the world by supporting our
GoFundMe campaign.
Martini In The Morning LoungeWare Store
We're back in the merchandise business…
Martini In The Morning swag for the stylish music lover!
"Legacy" (Plan Z) MITM Listeners – Login To Listen Here: