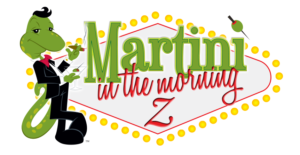 NOTE
: If you subscribe to one of the below plans via PayPal, you should receive an email with your username and a link to reset your password for the MITM player almost immediately. If you don't receive this email in your inbox, please check your email's junk, spam or promotions folder.  If you don't receive this email then please email: listen@MartiniInTheMorning.com 
Also, note that when you choose a new password for the player use numbers and letters only (do NOT use special characters like *, # . etc as these will not work). 
BEFORE CHOOSING YOUR PLAN:
Please consider the device(s) you will be using to tune in to the station. Monthly plans will work for computers, phones, tablets and Sonos devices. If you are looking for access for certain WiFi radios, you will need an annual subscription. Please check our "
How to Listen
" page for more specific information about your particular device before subscribing.
Monthly Subscription Plan
Basic Membership – $10/month
Annual Subscription Plan
Basic – $110/year
---
Experiencing Problems with the player? Check out our Troubleshooting page for some possible solutions.