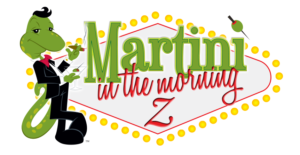 NOTE
: If you subscribe to one of the below plans via PayPal, you should receive an email with your username and a link to reset your password for the MITM player almost immediately. If you don't receive this email in your inbox, please check your email's junk, spam or promotions folder.  If you don't receive this email then please email: listen@MartiniInTheMorning.com 
Also, note that when you choose a new password for the player use numbers and letters only (do NOT use special characters like *, # . etc as these will not work). 
BEFORE CHOOSING YOUR PLAN:
Please consider the device(s) you will be using to tune in to the station. Monthly plans will work for computers, phones, tablets and Sonos devices. If you are looking for access for certain WiFi radios, you will need an annual subscription. Please check our "
How to Listen
" page for more specific information about your particular device before subscribing.
IF YOU'D LIKE TO GIVE A GIFT SUBSCRIPTION, CLICK HERE.
Monthly Subscription Plans
Basic Membership – $10/month

Includes monthly subscription to Martini in the Morning stream

Martini 50 Membership – $50/month

Includes Subscription, MITM t-shirt and coffee mug, delivered after 3 months

Martini 25 Membership – $25/month

Includes Subscription, MITM coffee mug delivered after 3 months

Martini 100 Membership – $100/month

Includes Subscription, MITM t-shirt, coffee mug and 2 martini glasses delivered after 3 months, "DJ for a Day" appearance on MITM
Annual Subscription Plan
Basic – $110/year
Gift Subscriptions

Want to give the gift of Martini in the Morning? We have multiple options so you can share the martini year round. Click here for our gift subscription options.

A Free Sip of the Martini

A two week sample of Martini in the Morning – perfect for the music lover who has never listened to MITM or who's been away for so long that they forgot what it sounds like.
---
NOTE: The developers of the subscription service use PayPal exclusively. For our friends who can't or won't use PayPal, you can pay for your subscription by clicking here and choosing the option that works for you. Please understand, this will take longer than the standard process because we have to set up your account manually. You will receive an email from us with your login information once we set up your account.
Experiencing Problems with the player? Check out our Troubleshooting page for some possible solutions.